Are you interested in learning more about your more about your computer or do you know someone who is? This page has been set up just for you. If your typing is rusty or non-existent, you may want to start with Typing Tutor. Typing Tudor will give you beginning practice in keyboarding.
DIGITALLEARN.ORG offers short classes, most of them less that 20 minutes, on a variety of topics. Getting Started on a Computer; Using Windows 10; Basic Search; Email; Microsoft Word; Intro to Facebook and Shopping.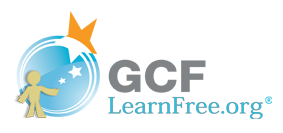 GCFLearnFree.org has over 100 free digital literacy tutorials available, including topics in Computer Basics, Windows, Mobile Devices, Social Media, Online Banking and Microsoft Office.
As always, the library staff is willing to assist you with most of your computer and mobile device questions. St